Volunteer
Volunteer Information for America's Independence Day Parade in Washington, DC
Without a doubt, volunteers are key to making a large scale event happen!
Here is some important info listed below
The parade is held rain or shine. There is NO rain date.
Report time for volunteers:
Volunteer tent located at the intersection of 7th and Madison Drive, NW in the area of the National Mall. As part of check in, all volunteers must sign the parade agreement of release. It is possible to email the agreement of release before the parade so that participants can bring the form already completed to check in. We must have the original signature on the release.
Volunteers help carry helium balloons, flags, fabric stars, and banners for the parade.
Volunteers that help carry balloons need to be over the age of 17 and weigh more than 110lbs. On average, we wouldn't like to go younger than 17 years of age for balloon handlers.
For banner carriers or props we do not have the age requirement.
If you are not registered with a group, your assignment to the available items will be done parade morning. Individual volunteers are welcome!
We love when groups or organizations volunteer! 4-H groups, high school organizations and clubs, boy scouts and girl scouts, church groups, service organizations… we will do our best to assign your group to the same parade element or at least close in the parade line up. Feel free to call our office so that we can make sure we get your group or organization listed in the parade program! Pass this info along to any organization that may want to join us!
For your volunteer efforts, we will provide a parade volunteer a T-shirt to wear for the parade.
Typically the day is very warm. Volunteers should wear shorts and sneakers. No sandals or flip flops for safety reasons. Volunteers should pack light the morning of the parade as we have no where to store personal belongings while they walk the route. Fanny packs are fine to wear.
The parade route is one mile long. It is all flat. The parade route steps off from the intersection of 7th and Madison Drive, travels one block to Constitution Avenue, turns left onto Constitution Avenue and goes from 7th and Constitution Avenue to 17th and Constitution Avenue where it begins to disband.
2:00PM at the reviewing stand location
15th/16th and Constitution Avenue
We are unable to provide car parking for volunteers. It is advised, if possible, that volunteers arrive via the Metro. Any Metro stop by the Smithsonian/National Mall/L'Enfant Plaza or Navy Memorial puts you very close to the parade assembly area.
If you would like to be part of the parade or have questions about the event, we are happy to help!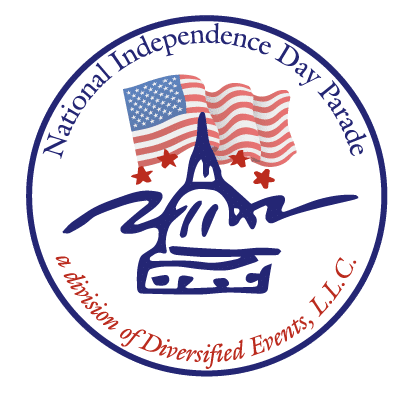 All contents of this website are copyrighted by
NIDP and Diversified Events
Address
1440 S. Priest Dr., Suite 102
Tempe, AZ 85281-6954